"The First Wives Club represents the dumbing down, into a lowbrow comedy, of a woman's reasonable anger about being dumped for a younger partner by her husband....Put such veteran stars as Goldie Hawn, Bette Midler, and Diane Keaton into such an emotional plight and one could hope for a biting social comedy on the order of, say, Shampoo (1975). But American movies have gone soft in the last two decades, and what we get in The First Wives Club is basically material for coming attractions and TV ads: the girls singing together, dancing together, and falling together on a scaffold outside an unfaithful husband's new apartment. Oh, the stories Hawn, Midler, and Keaton could tell about men. But we never get to hear them....it's a high jinks as they plot revenge, get the money and, in a throwaway that seems totally insincere, set up a shelter for abused women."
-Gene Siskel, CHICAGO TRIBUNE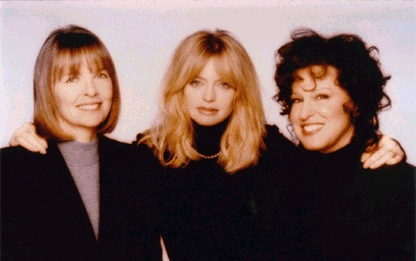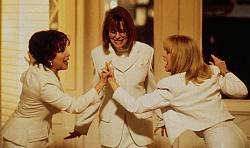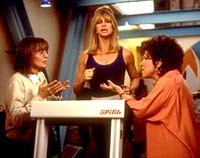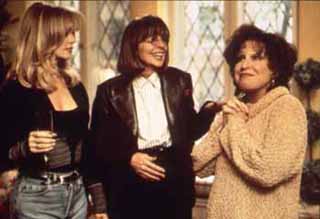 Synopsis
When Cynthia Griffin commits suicide because her husband has dumped her for a younger "trophy" wife, her three school chums - Brenda, Elise, and Annie - reunite for her funeral. When the three realize that they, like Cynthia, have been shunted aside by their ungrateful husbands who have gone after younger women, they decide to seek justice. They form "the First Wives Club" and plot to get back at their wayward exes. They succeed dramatically: Annie writes a book about their ordeal, Elise reclaims her career with a big Broadway hit, Brenda considers taking back her contrite hubby, and together they create a woman's shelter.